Statistic: 2019 Top Funded Digital Health Categories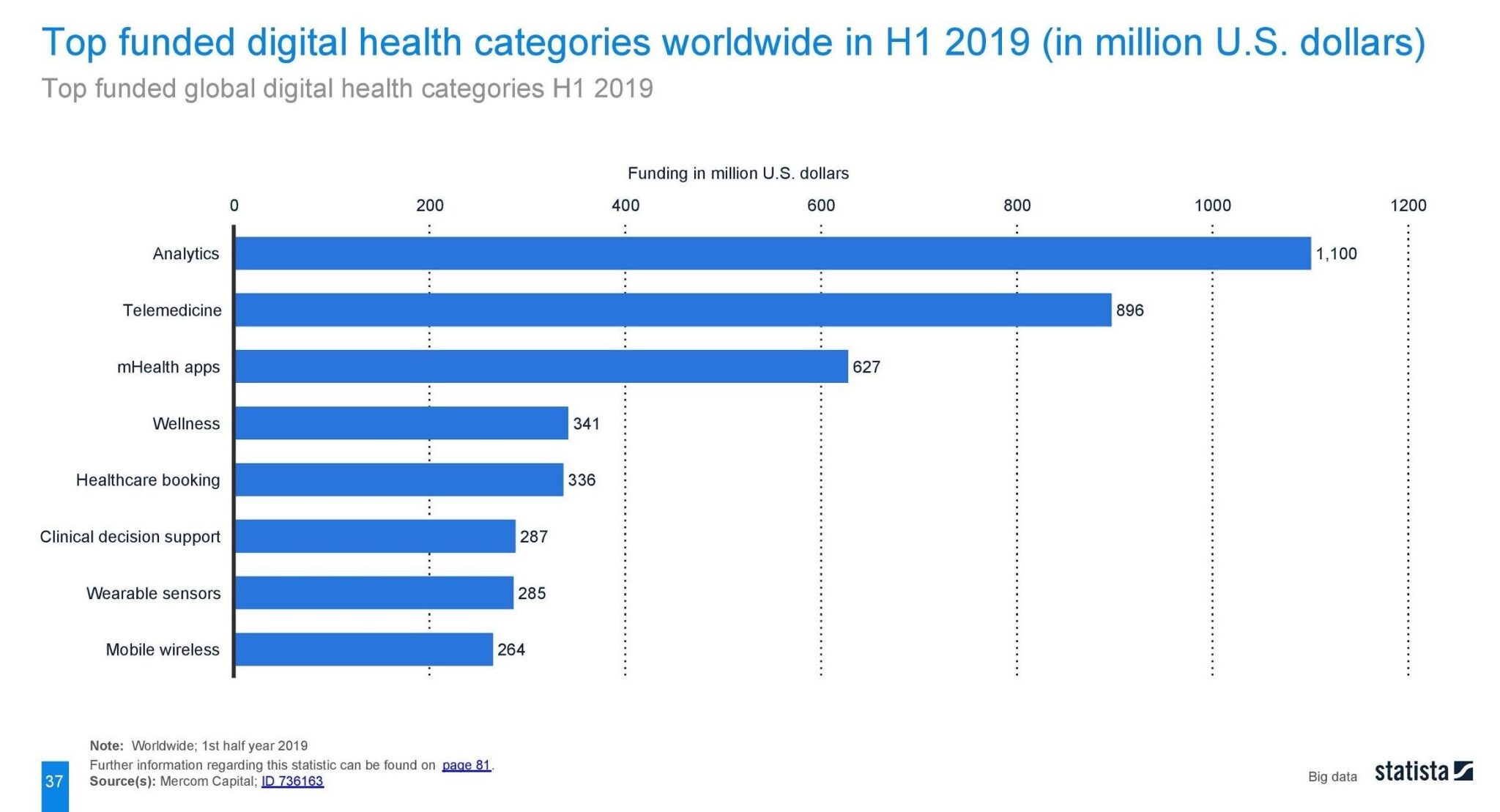 In the first half 2019, digital health received funding in many categories like Analytics, telemedicine, mHealth apps, etc. Analytics received the most funding with 1,100 million U.S. Dollars, where as telemedicine followed with receiving 896 million U.S. dollars.
Forecast : Global Healthcare Big Data Market share Component
The big data marketing share is broken down into three components, hardware, software and analytics services. Forecasts project that analytics ssevices and software will be have majority over the market share.
Statistic: Big Data Technology Decisions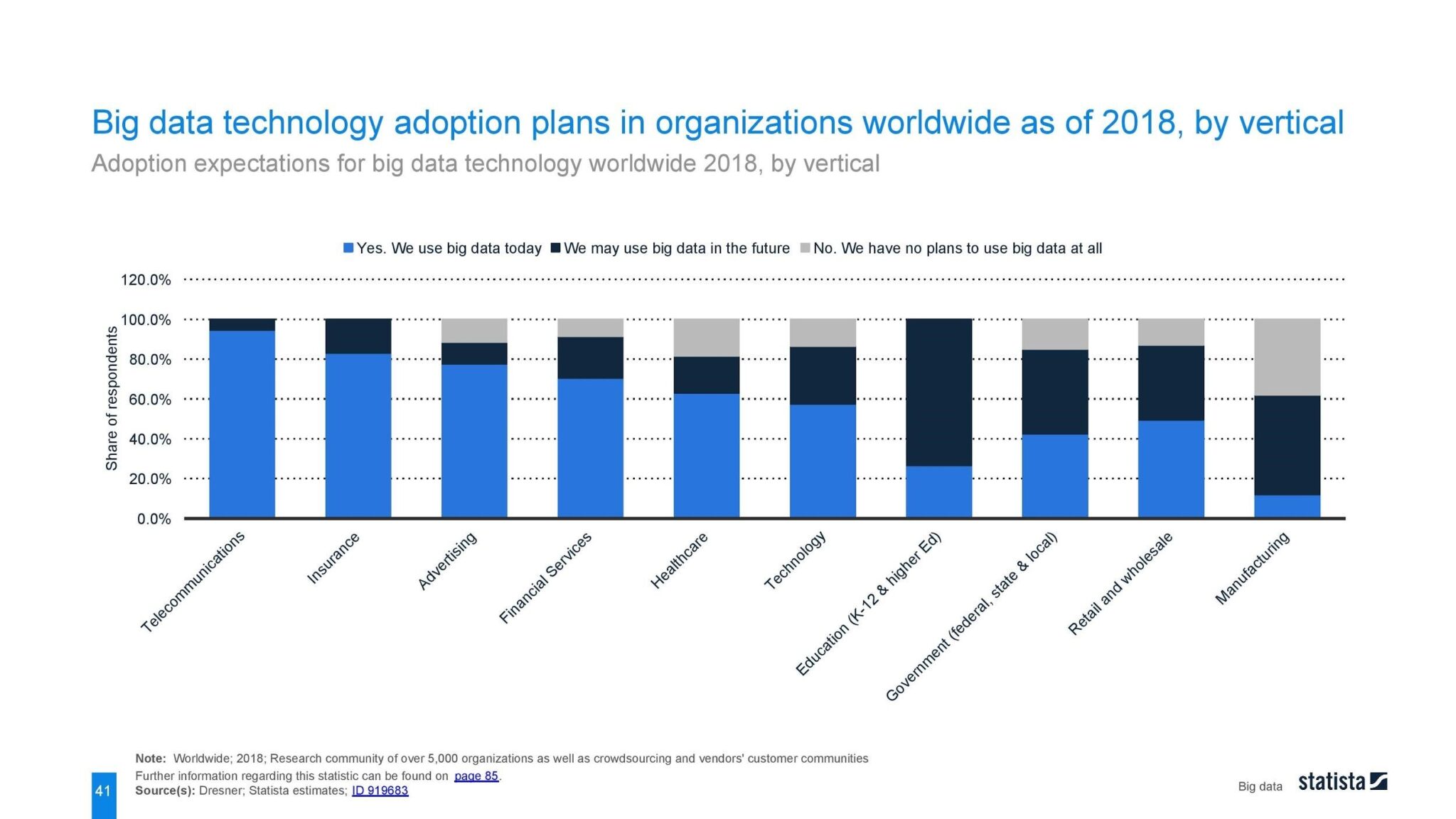 The use of big data technologies will vary in certain industries. As of 2018, the telecommunications and insurance industries were the highest industries for big data. Manufacturing indicated the lowest use of big data, but will be considering in the future.