Level of Importance for Adults using Technology
The statistic indicates that U.S adults viewed health technology was an important factor for managing their health. 36% of adults reported it was very important and 39% of adults reported it was somewhat important in the studies.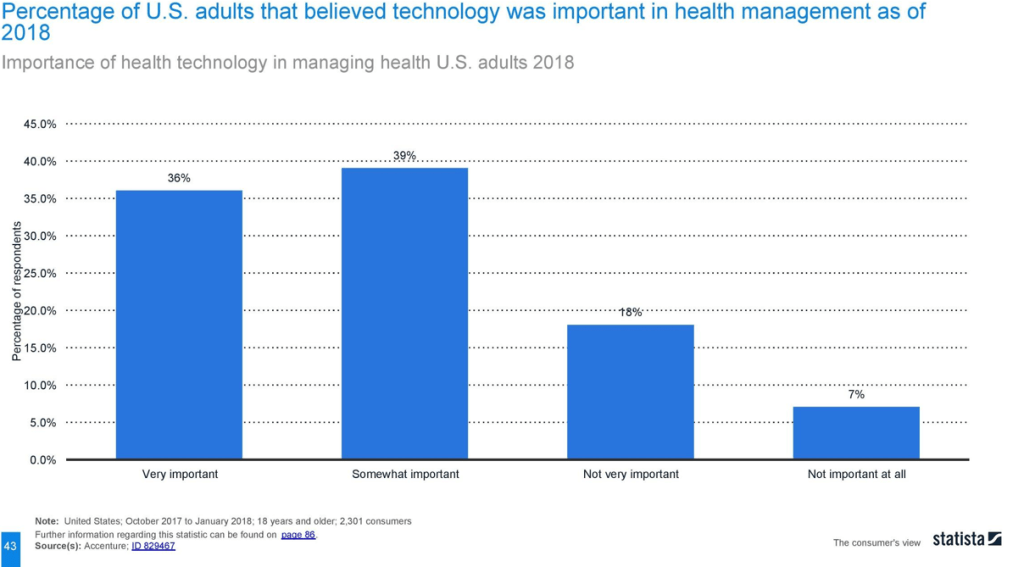 Advantages of Using Virtual Health Care
According to a study in 2018 with U.S. adults, there were 4 advantages of using virtual health care.
54 % indicated the benefit of rescuing medical costs to patients
49 % indicated the benefit for accommodating the patient's schedules
43 % indicated the benefit of providing timely care to patients
37% accommodating physicians' schedules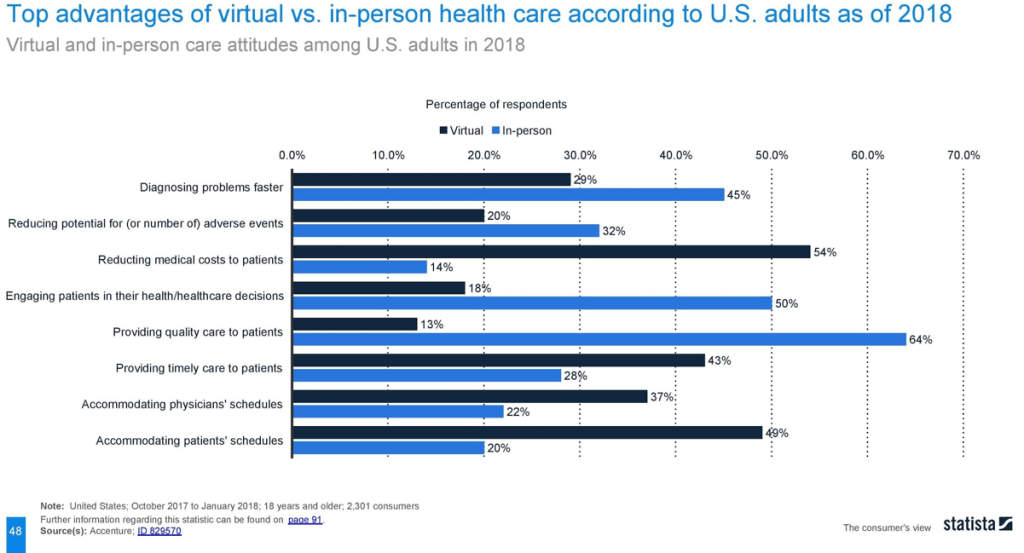 Technologies used for U.S. Adult Health Care Management
Various forms of technologies are used for health management indicated in 2018. 56% of U.S. adults indicated websites was used for management. With a growing use of mobile phones and tablets, 45% indicated the use of their mobile devices.