Health Priorities
This statistic presents the percentage of U.S adults and their health related priorities. In 2019, Oral Health was the highest health priority with 83% popularity. Mental Health and Exercise both were 78% and 74% respectively.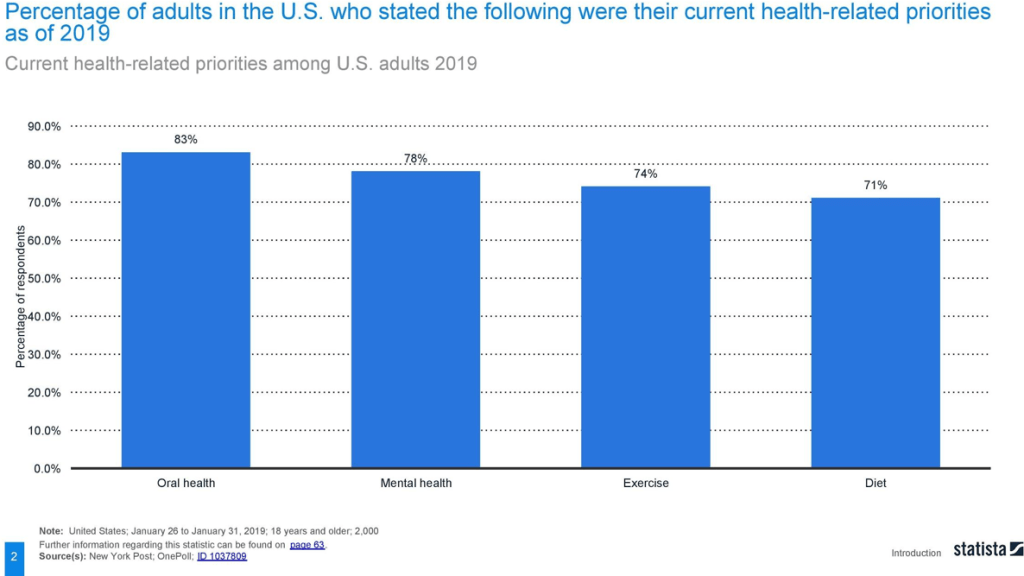 Delta Staff Percentages
In 2018, dental professionals were categorized in three ways. Categories included dental hygienists, dentists, and one larger category of dental assistants,aides, techs, etc. Dental hygienists had the smallest percentage of 14%, where dentists included 27%, and dental assistant,aides, and technicians carried the majority of 58% of dental professionals.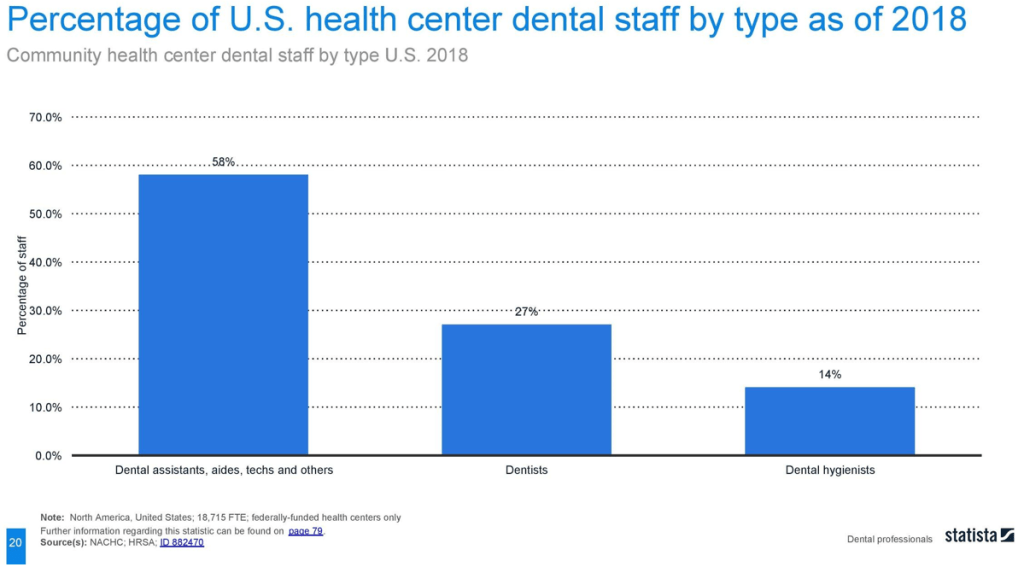 Dental Statistic in context of Cost for Dental Services
The cost of dental services has played a role in whether patients receive dental care. In 2010, about 13.5 % of adults did not receive dental care due to the cost. It has declined to 9.5% as of 2017.