Fitness Apps Growth
The U.S. is expected to have a continuous use of electronic fitness. By 2022, wearables and apps will be at an all time hall. It is forecasted to have 39.5 million fitness wearable users and 29.5 million fitness app users.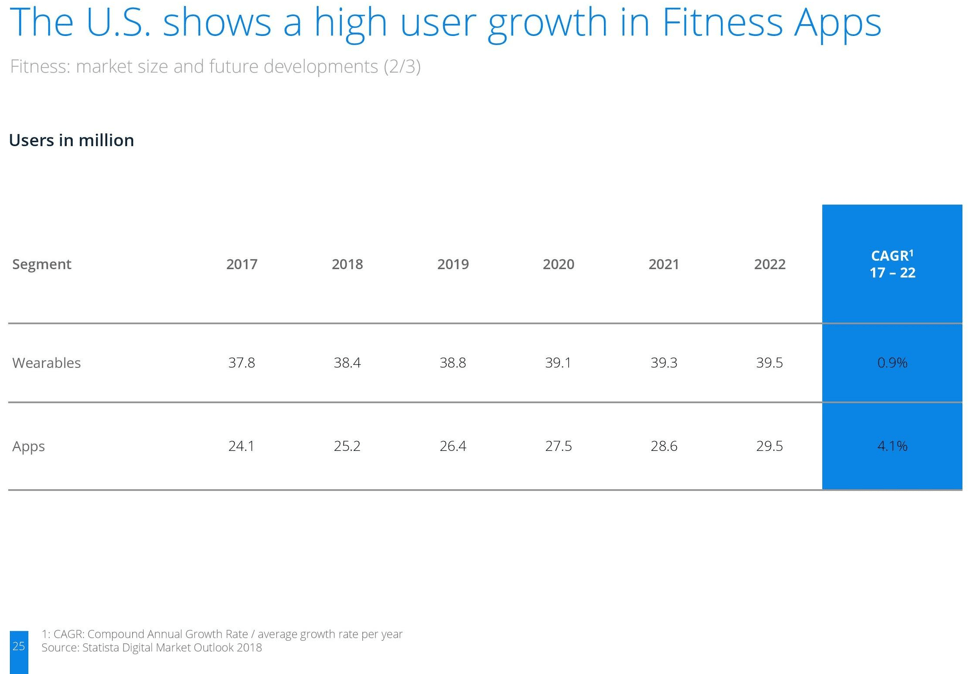 Fitness Revenue Projections
This graph shows the projected revenue for the fitness industry. Fitness apps and wearables will continue to increase in revenue till 2022. In 2022, wearables will be projected to be worth 3,651 million U.S. dollars and apps will be 664 million U.S. dollars respectively.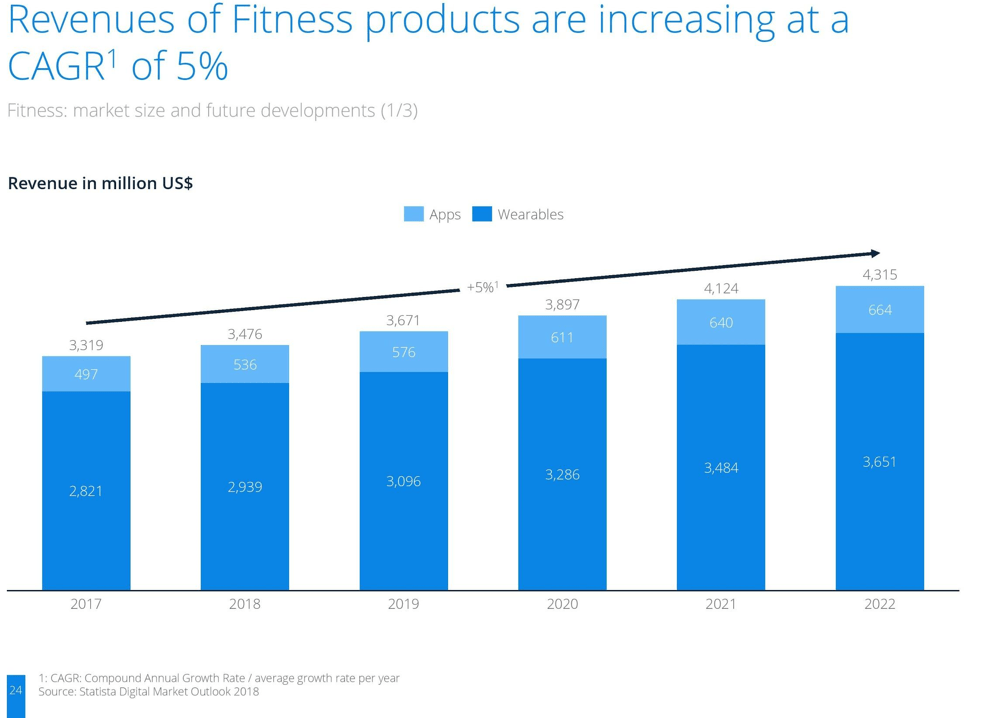 Average Revenue
The graph compares fitness app and wearable projects from 2017 to 2022. Fitness app revenue will be more consistent, whereas fitness wearables will continue to have higher averages. By 2022, the average revenue per user for wearables will be $92.