Global Telemedicine Market Size
This graphic indicates the global telemedicine market size from 2015 to 2021 globally. The global market size by the end of 2021 is 41.2 billion U.S. dollars. In the past 6 years, it has continued to grow which initially started at 18.1 billion U.S. dollars.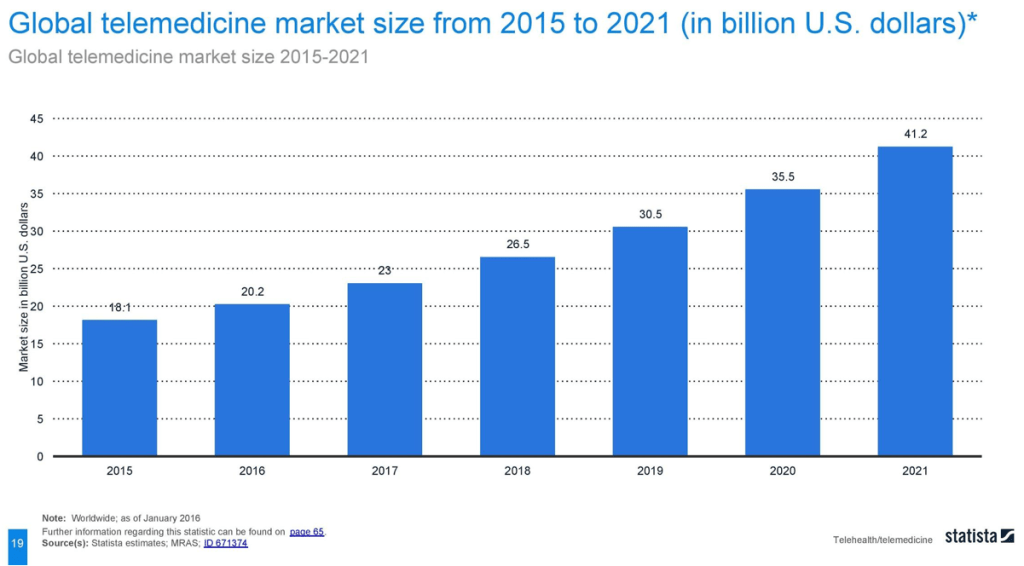 Number of Telehealth Patients Worldwide
This statistic shows the projected pattern between the number of telehealth patients globally over the years. In 2013, the number of telehealth patients was projected around 350,000. Whereas, in 2018, the forecasted number was 7 billion patients worldwide.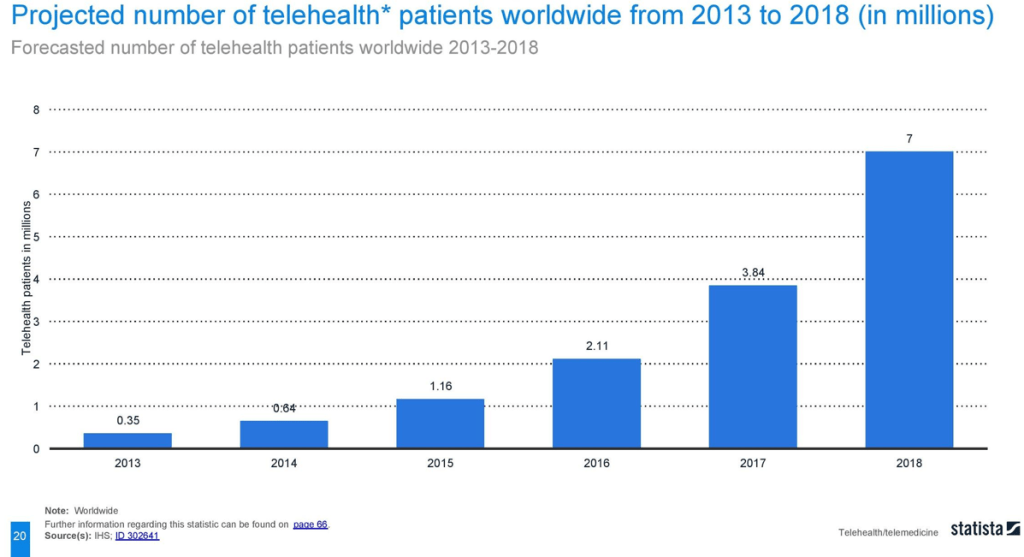 Forecast: Total telemedicine market in the United states by Product Type
The graphic shows the total U.S. telemedicine market size by product forecast from 2014 to 2025. Telemedicine products are divided into three categories, connectivity and network, hardware, and other. By 2025, all three categories will be at its highest and will anticipate to continue to grow.