Dental Marketing to Grow Your Practice
Attract new patients, improve patient acquisition cost and fill up empty slots on your schedule
Some things are simply necessary — one of them is the need to grow your dental practice. Getting enough referrals is one of the ways how to win new patients. However, to expand quickly you need to start doing your dental marketing online.
Why Digital Marketing for Dentists?
Put bluntly, everybody needs a dentist, and even more, a good dentist. The demand is always there. But for patients to find you, you need to get in front of them when they are looking for you.
For a second, enter the mind of your potential patient. For whatever reason they need to find a dentist. What are their first steps to do so? Exactly — they just "Google it." From here, the  journey has begun.
Be found when your patients are looking for you
By searching for dentists in their area, they will first find all the dentists that did their homework. Paid search ads, business listings, locations directly on the map, or even an organic result — you name it.
Their next step will consist of contacting that one dentist who appears the most professional and available for new patients. In an ideal world, this should be you — the dental practice that offers the best value and conveniency at first glance.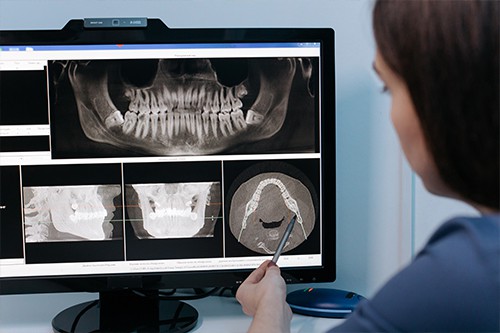 SUCCESSFUL MARKETING CAMPAIGNS FOR MEDICAL INDUSTRIES
We have accomplished long term optimization for our client and successfully provided higher return on investment.
Harvest low hanging fruits — In-market Interest
Next up we have people who are looking for dentists immediately. They might have shown high buying intent by searching "affordable dentist near me". By focusing on these most valuable customers, your chances of prospective patients booking an appointment are extremely high. 
Social media for appealing content and strong relationship
Sure, there are other ways next to these tried methods. Utilizing social media such as Facebook or Instagram is a great opportunity how to visually communicate how your smiles can improve quality of life and increase confidence of your patients. As a result, you'll establish strong relationships with your patients. 
Another crucial aspect of successful dental marketing strategy is keeping your patients after their first appointment. Email marketing and newsletters are a great way of promoting your content and special offers to your loyal patients.
Your Personalized Strategy is Waiting for You
At Tomatoes Advertising LLC, we are specialists in the healthcare marketing. By applying experience from your and other similar industries, we can find the optimal strategy that aligns with your primary goals.
Get your free consultation and we'll uncover how dental marketing can bring new opportunities for your practice growth.