Digital Marketing for Medical Imaging Centers
Turn empty slots into new patients and improve your equipment utilization
Expand your medical imaging practice with innovative patient acquisition marketing. Filling your empty slots and generating additional revenue was never easier thanks to the power of search engine marketing.
Are you a single facility or a large network? No matter your size, we can drive new patients to your facilities, focusing on reaching patients that are interested in booking MRIs or CT scans at your locations.
Our specialists are insiders regarding medical imaging marketing and healthcare in general. By reaching out to us we can provide you with know-how in the industry to not only kickstart your services, but to keep you up to date with current industry trends and innovations, and what patients want and need most out of their providers these days.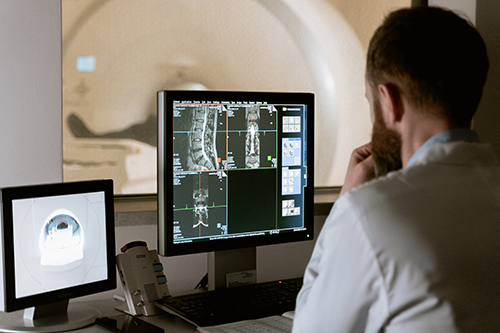 SUCCESSFUL MARKETING CAMPAIGNS FOR MEDICAL IMAGING MARKETPLACE
We have accomplished long term optimization for our client and successfully provided higher return on investment.
Reduce patient acquisition Costs and Enhance Performance
Outsourcing your marketing efforts relieves you of the burden associated with day-to-day marketing activities and keeping up with the latest marketing trends and updates. You have more time to concentrate on running your facility and focusing on providing the best possible patient care. At the same time, you don't need to hire costly in-house teams to take care of your marketing.
Download your free Radiology Marketing Engine
Get the industry experts know-how and reach your potential clients.
Grow Your facility with Online Marketing
Medical imaging is an ever-changing sector with high demand for the newest tech, safety protocols and skilled professionals. As such, your patients expect their experience with your practice to be at its peak performance. By cooperating with skilled marketing specialists in the industry, you are guaranteed to have the newest information and tailored recommendations to be used in your situation – even before your competition gets the memo.