Forecast: Total EHR Market Size Worldwide
The infographic presents the projected forecast for the electoni health records market globally. The data initially shows that the market size in 2015 was 22 billion U.S. dollars. By 2024, it will be projected to be 40 billion U.S. dollars.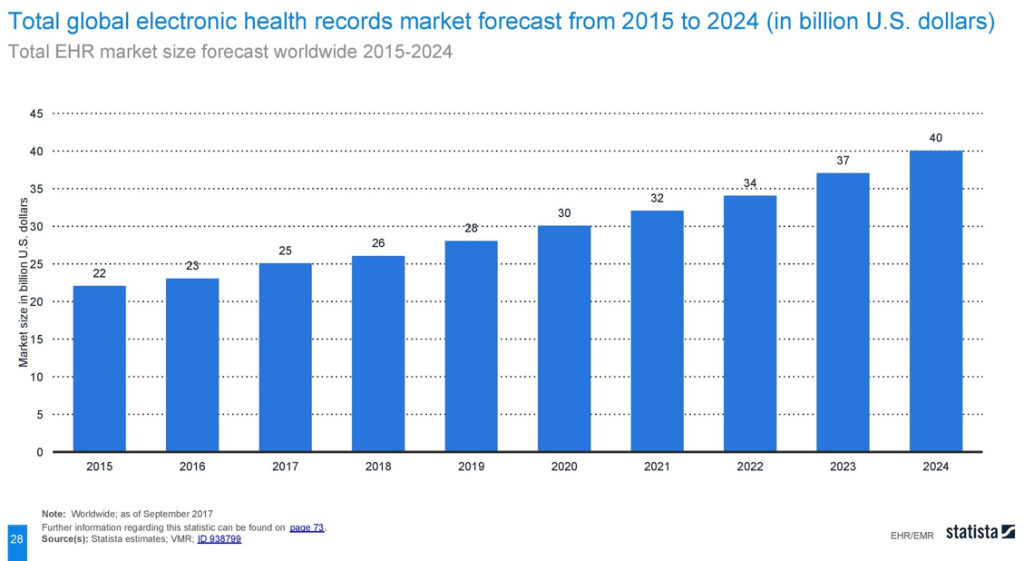 Statistic: Global Breakdown of Country Use
The statistic shows the use of electronic medical record by 11 countries. New Zeland, Sweden, and Normay had 100 to 99% of their primary care physicians use EMR.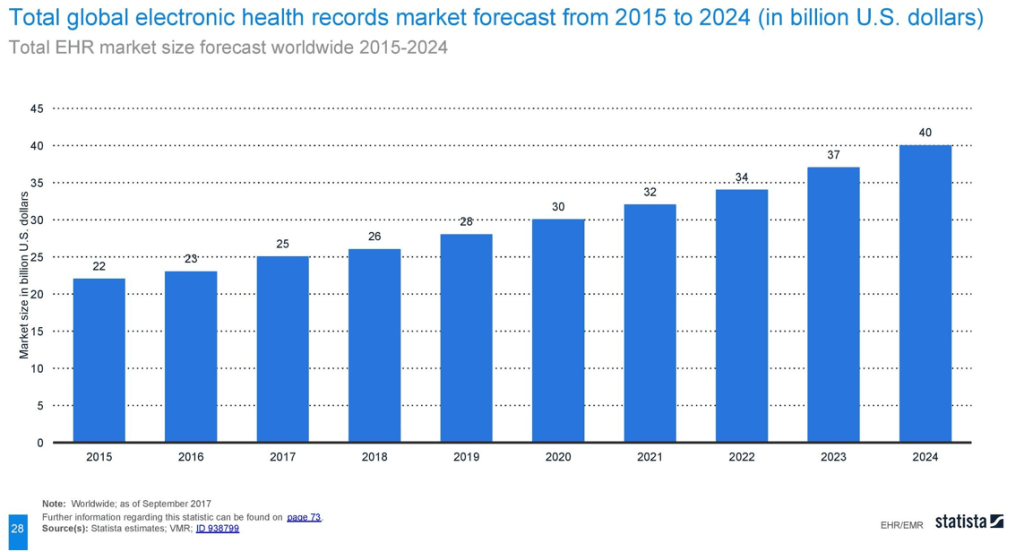 Percentage of Office Based Physicians with EMR/EHR
The use of these EMR/EHR systems in 2017 indicated respectful percentage use. The systems were categorized in any emr/ehr system, basic system, and certified system. All three systems increased dating back to the early 21st century.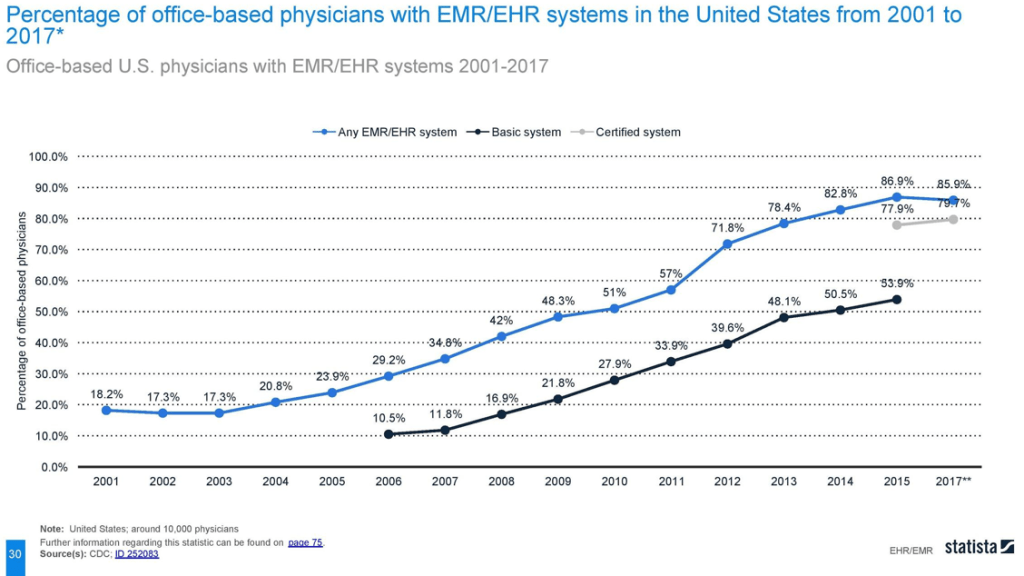 Statistic of EHR Impact
The graph shows how large of an impact EHR can have for physicians' operations. The impact is categorized in four sections, quality of care, efficiency, patient interaction, and cost of care. Depending on the physician, it has either increased, kept neutral, or reduced its operations.