Reasons for Abroad Medical Treatment
The use of medical treatment abroad is not uncommon for the U.S. adults. The most popular reason for U.S. adults seeked medical treatment abroad was due to the cheaper price tag. 46% of adults believed they could get higher quality treatment outside of the U.S as another reason.
Medical Treatments Abroad by Categories
The use of going abroad can be used for a variety of medical treatments. Examples for the types of treatment include, cosmetic surgery, dentistry, cardiovascular, cardiovascular, etc. Dentistry was the most popular indicated in the research finding in 2019.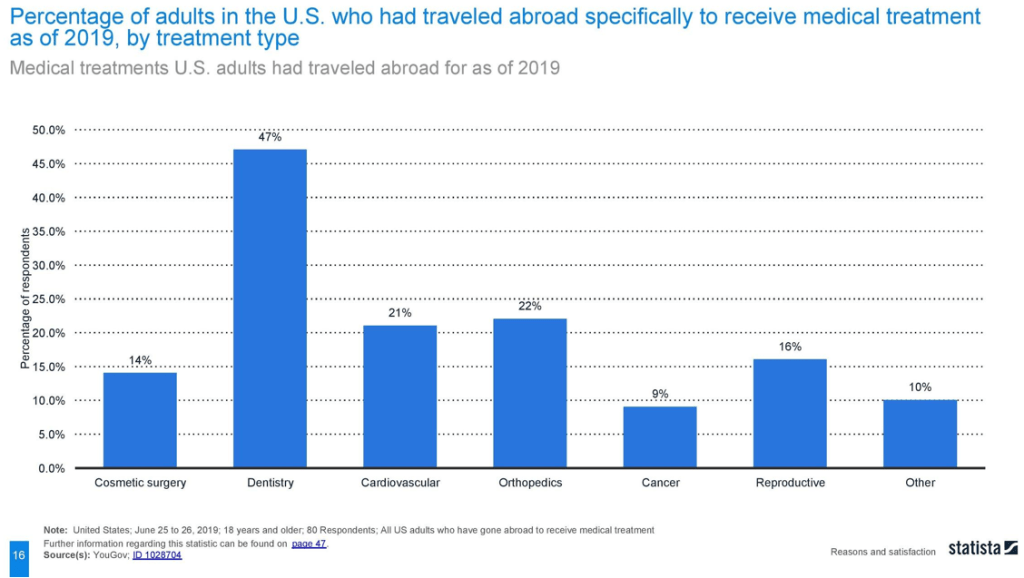 Countries U.S adults have Traveled for Medical Treatment
The statistic presents the countries U.S. adults have traveled to in 2019 for medical treatments. The most contained 34 % of respondents who have traveled to Canada. Mexico was the second most visited country at 22%.