Projected Market Forecast for mHealth Market
The projected forecast for the worldwide health market is expected to dramatically grow from present day to 2025. By 2025 the mHealth market size will be expected to valued at 327 billion U.S. dollars, an approximate 300 billion increase from 2016.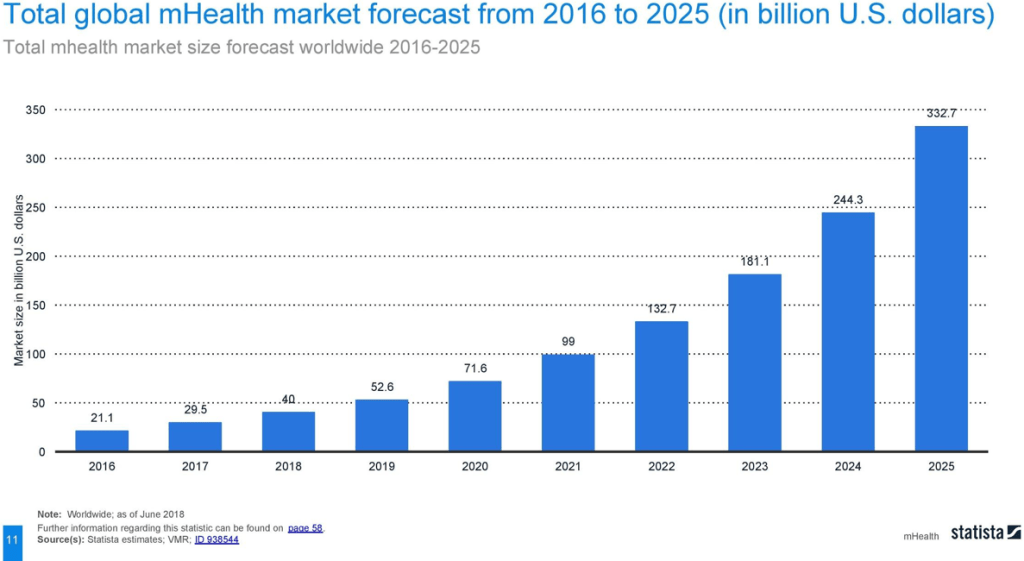 Market Size for Mobile Medical Apps
The mobile app market size from 2017 to 2025 is projected to more than double its size worldwide. The worldwide market originally started at 2.4 billion U.S. dollars an average value at the time. By 2025, the market is expected to be about 11.2 billion U.S. dollars, an increase over 305.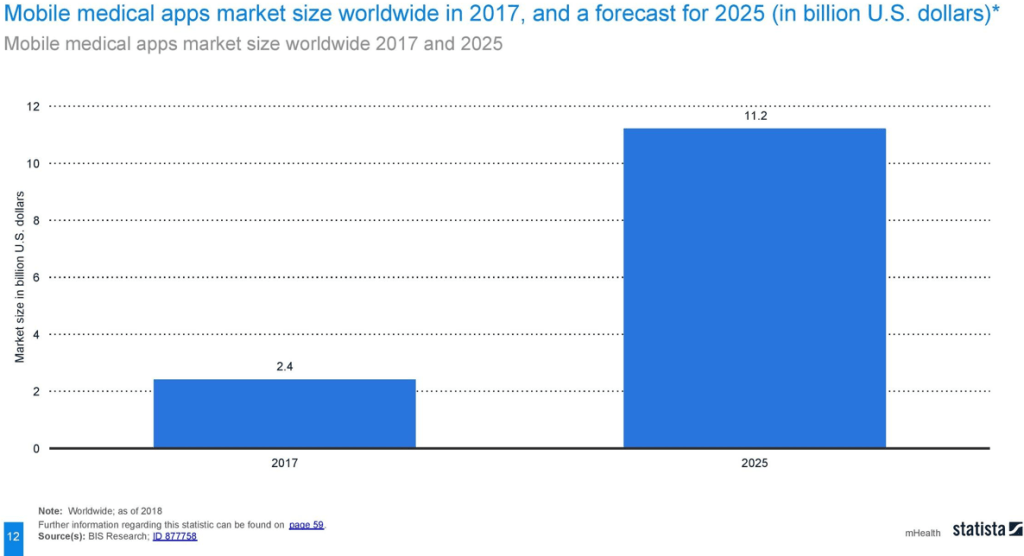 Quantity of mHealth App Downloads Worldwide
The infographic reports the number of mobile health downloads on a global scale. The number of global mHealth app downloads continues to rise. Starting back from 2013, there were 1.7 billion global downloads. It has continued to grow to 3.7 billion in 2017.