The Online Pharmacy and Personal Care market continues to grow in the next 2 years. Currently, the market is valued at $53,885 million U.S. dollars. It will continue to grow and valued around 63,994 million U.S. dollars.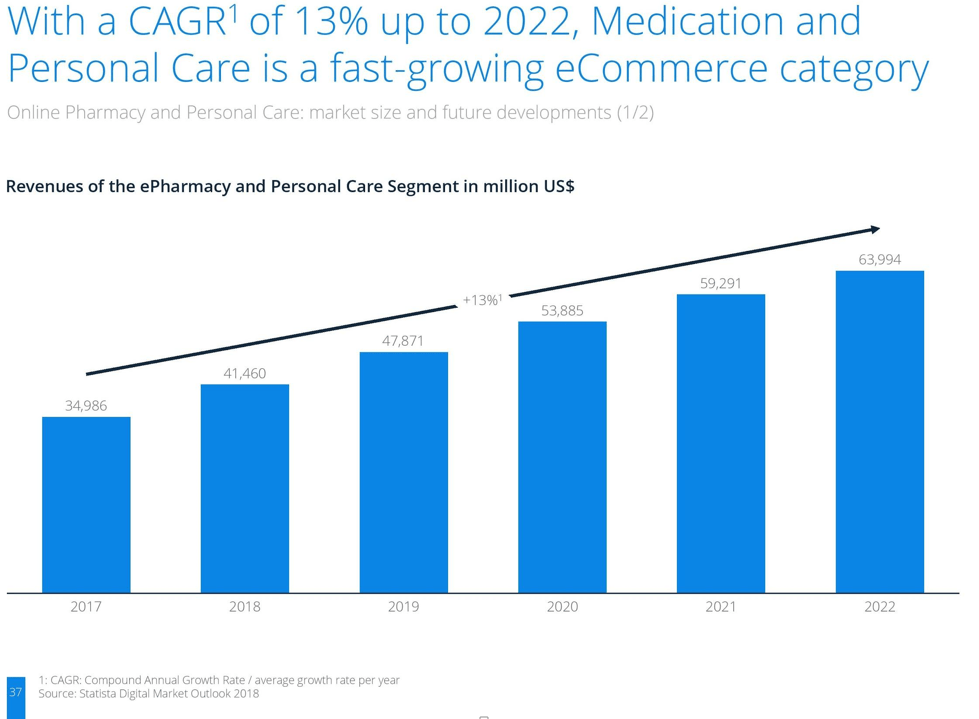 Online Store GNC.com has become of one of the biggest online shops specializing in personal health products. Global net sales in 2018 was 160.1 million U.S. dollars.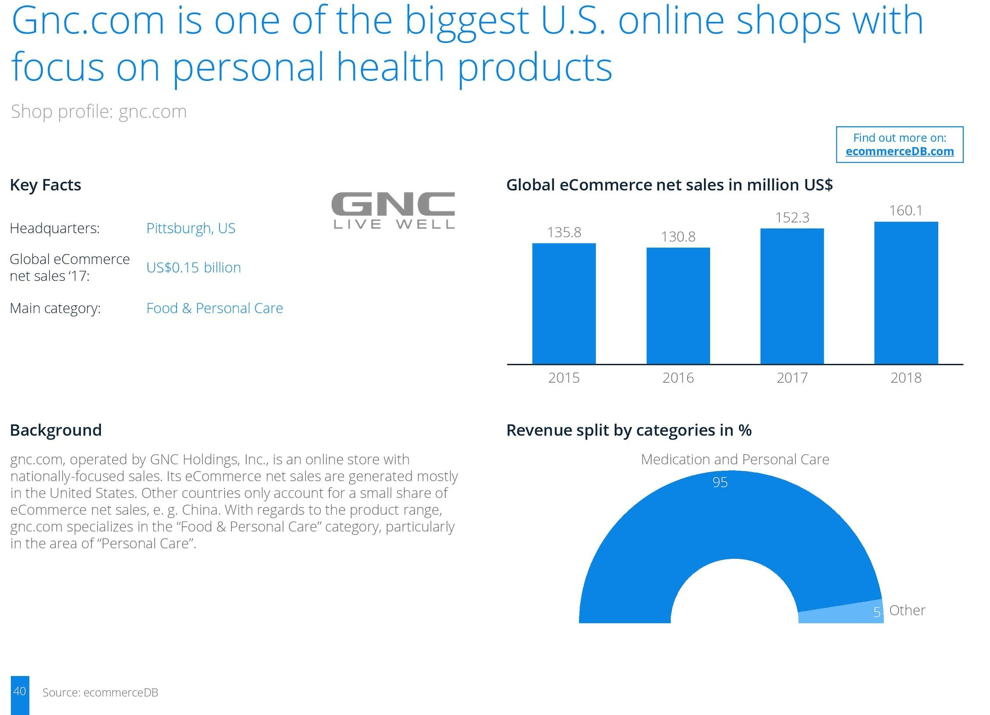 This graphic displays the market size for online pharmacy and personal care. Purchasing online medication will continue to grow by 2022. Revenue is expected to rise to 595 million U.S. dollars.